3D Printing Filament Making Machine
Xinda precision machinery Company has focused on the plastic machinery over 21 years with rich experience and strong technology support.
The 3D printing filament production line is special designed for production of the 3D printer materials ABS, PLA, PET-G, MARLEX, DOWLEX with different diameters from 1.7 to 3 mm. high production speed max up to 120m/min , it allows the spool of 0,5 – 5 kg to be replaced without interruption of operation.
The ABS PLA 3D printing filament extrusion line is controlled by a PLC with automatic running and is equipped with a infra-ray diameter gauge to measure the filament diameter and control the diameter automatically .
our 3D printing filament making machine Advantages:
1. Higher capacity compared with other suppliers using the same model.
2. Perfect tolerance:+/-0.02mm, even+/-0.01mm.
3. It can produce the different diameter of filament from 1.75mm-3.0mm.
4. Easy operation: PLC full-automatically control system.
5. Produce different raw material: ABS PLA PA PET.
6. We can provide installation services overseas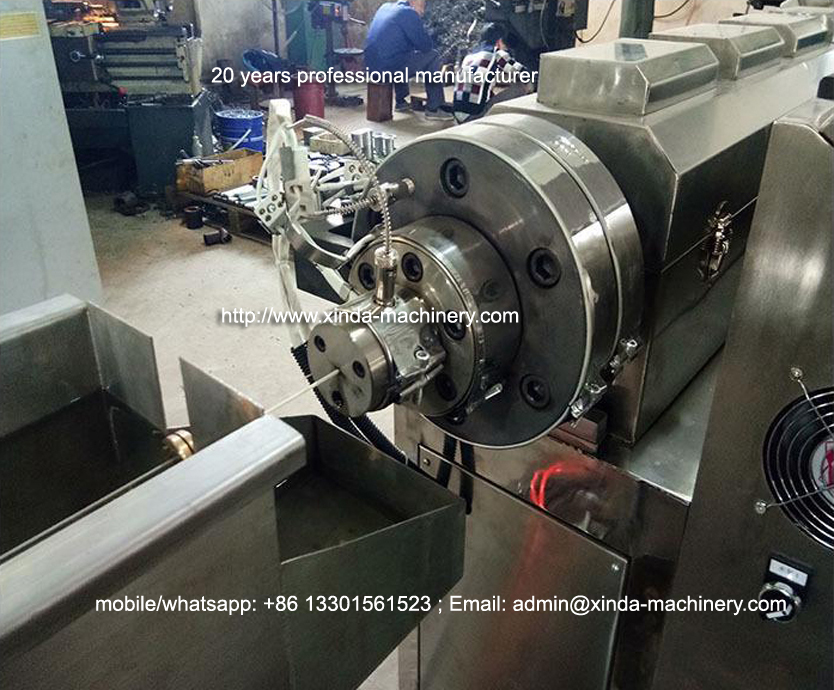 2021-4-26 test running smoothly :